Stonecutters Bridge, Launchpad for CDC Turns 10
Ten years ago this month, after six years of construction, Stonecutters Bridge officially opened to traffic.
The bridge, which crosses the Rambler Channel and the entrance to Hong Kong's container ports, forms part of the Route 8 highway project from Tsing Yi to Shatin. The project is a significant fixture on the Hong Kong landscape and visible from many parts of the harbour. It was designed by Ove Arup and constructed by a joint venture comprising Maeda, Hitachi Zosen, Yokogawa and Hsin Chong.
It was whilst working on the project in 2007 that David Feehan started Contract Dispute Consultants with work continuing, albeit at a much lower level, through to 2015. The project provided significant logistical, technical and contractual challenges to the construction and design teams which culminated in a final architecturally striking structure. The project went on to win numerous awards including the Institution of Structural Engineers' Supreme Award of the 2010 Structural Awards.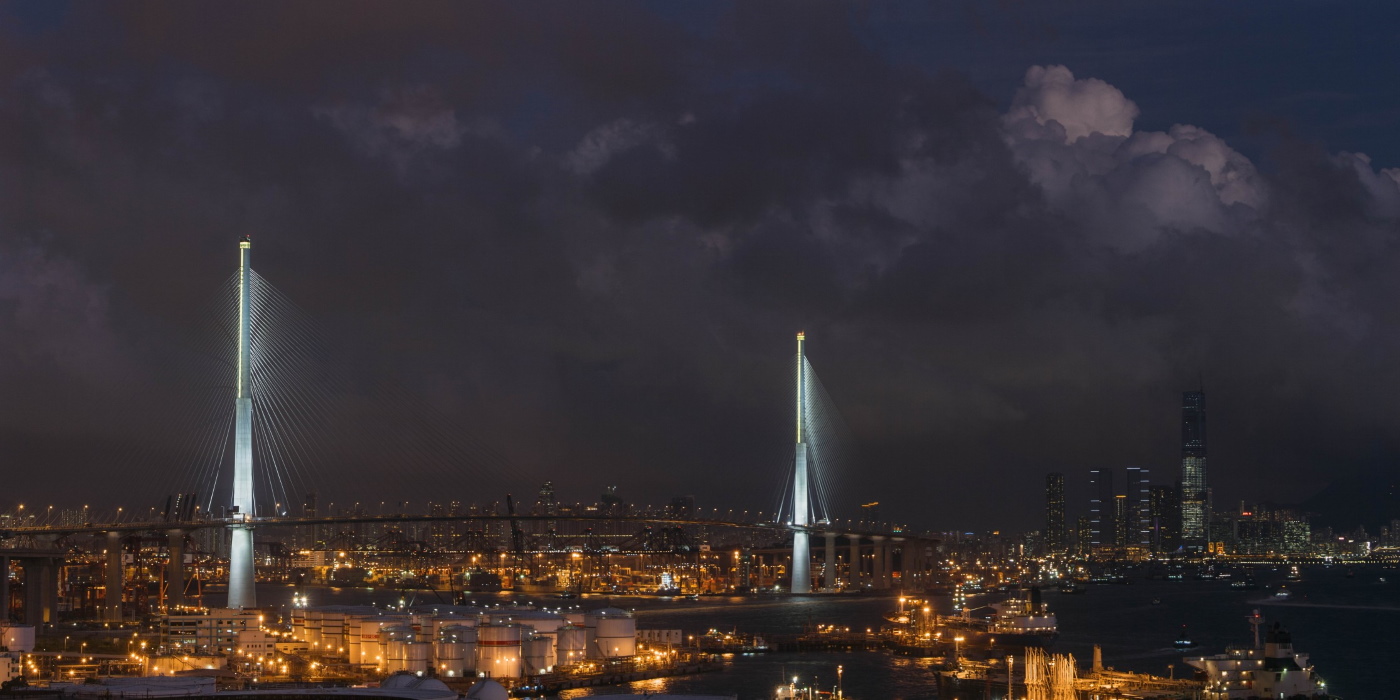 With a main span of 1,018 m (3,340 ft), Stonecutters Bridge is currently the third-longest cable-stayed span in the world, having been surpassed in length by the Sutong Bridge in Shanghai (1,088m) and the Rusky Bridge in Vladivostok (1,104m). At the time, the design was cutting edge and the technical challenges to be managed were significant. These included construction of the main deck — 73m above the entrance to Hong Kong's main container terminal — in an area exposed to severe typhoon risk; construction of the geometrically complex temporarily prestressed reinforced concrete backspans; fabrication and erection of the 53m wide aerodynamic twin girder deck segments to tight geometrical tolerances; construction and erection of the 295m tall composite towers comprising carbon steel anchor boxes, architecturally-finished stainless steel skins which act as permanent formwork and reinforced concrete; and final stressing of the 690m long stay cable.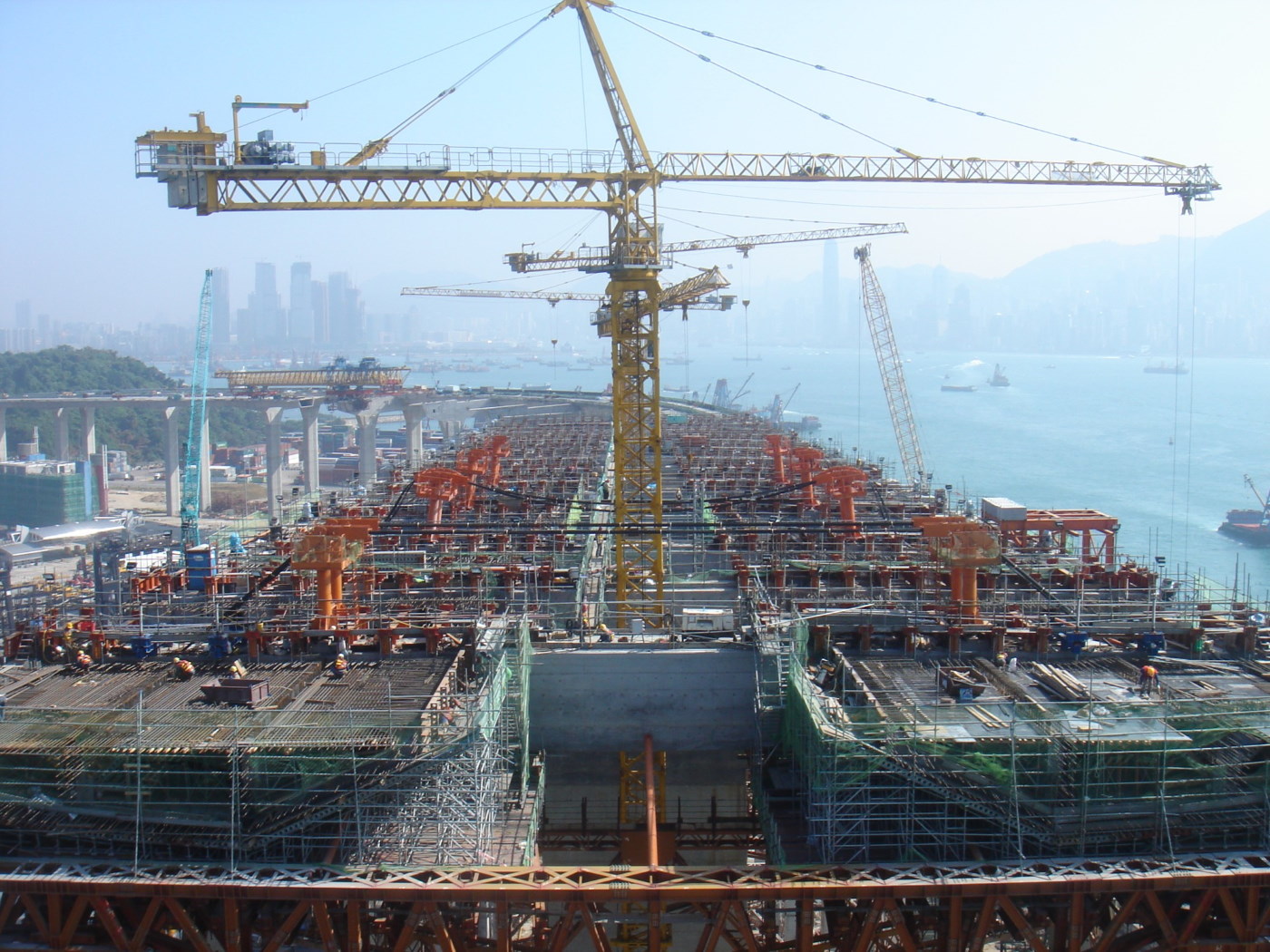 During the construction phase, CDC managed all of the contractual claims functions on the project. These ranged from working with production teams across fabrication and assembly yards in Heibei and Guangdong provinces to identify and understand potential claim issues; responsibility for all main contract correspondence; briefing the joint venture board on claims and dispute issues; as well as planning and advocating in numerous main contract and subcontract negotiations, mediations and arbitrations. Key staff who joined CDC on this project, including Judy Gin, Nga Yan Yu and Simon Wilde, are still with us and now occupy senior positions in the company utilising many of the key lessons learned on the project.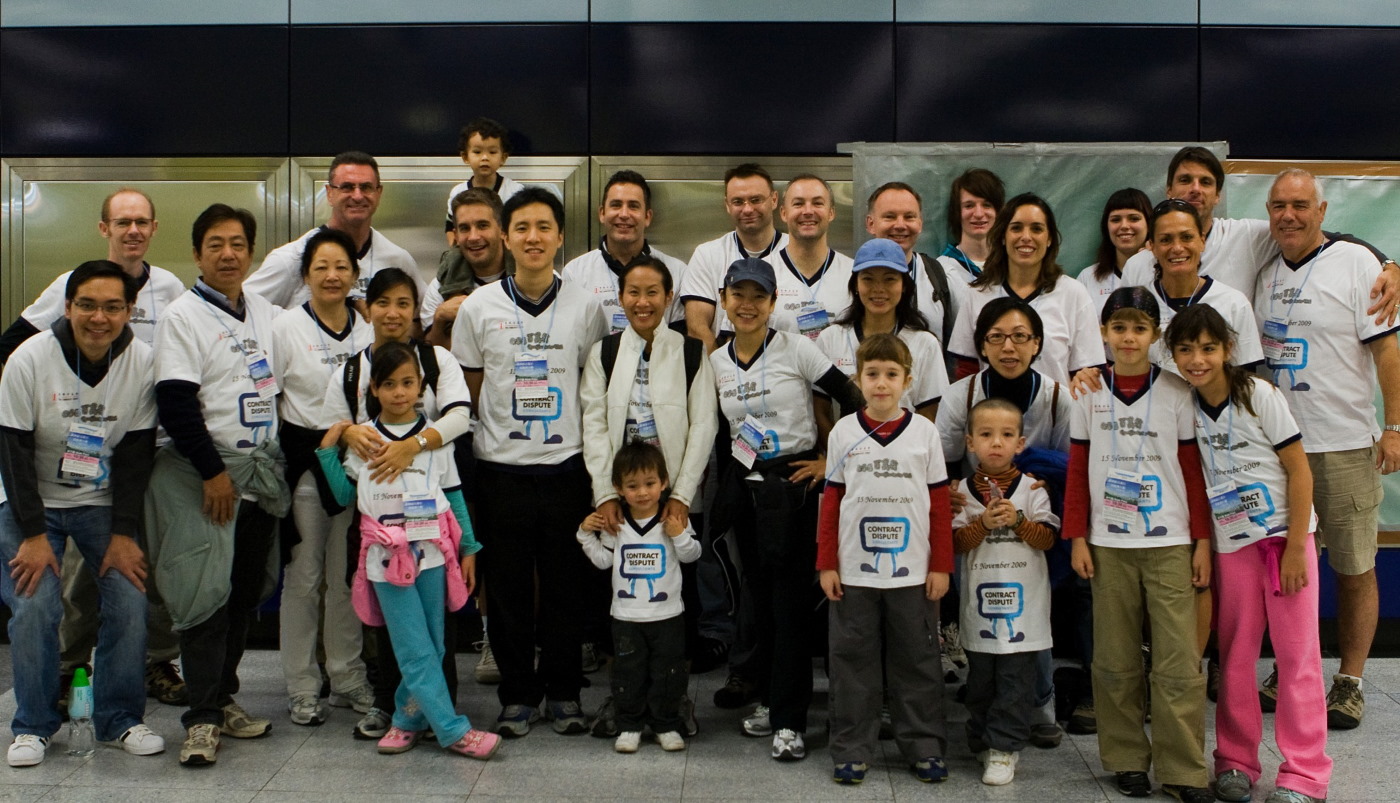 Happy 10th Birthday to Stonecutters Bridge!