Tentative opening date set for Hong Kong-Zhuhai-Macao Bridge
THE HONG KONG-ZHUHAI-MACAO BRIDGE (HZMB) PROJECT, ONE OF THE LARGEST AND MOST SIGNIFICANT CONSTRUCTION PROJECTS IN ASIA, IS ENTERING ITS FINAL PHASE.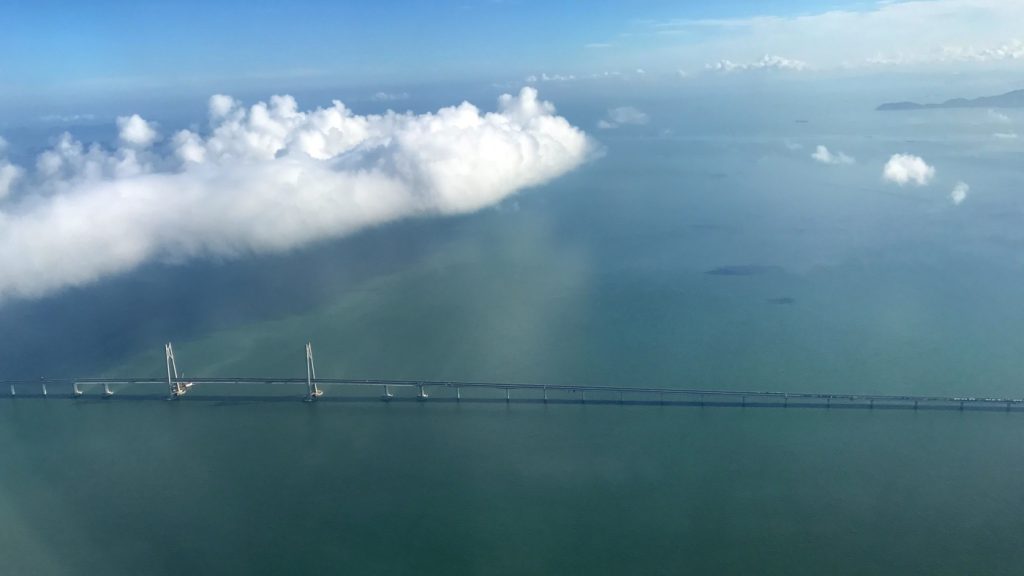 Qingzhou Channel Bridge, 460m span cable-stayed bridge, Pearl River Estuary, 2017
Multiple media reports in the previous few weeks have indicated that the megabridge, for which construction began in 2009, will open to traffic by the middle of 2018. The HZMB was originally planned for opening in November 2016, but project complexity has pushed that date back.
By physically linking Hong Kong, Macau and Zhuhai, it is hoped the HK$120 billion bridge will meet the anticipated demand of passenger and freight land transport between Hong Kong and the Mainland and enhance the economic growth of the region – in particular further integrating Hong Kong with the Western Pearl River District and its neighbouring provinces.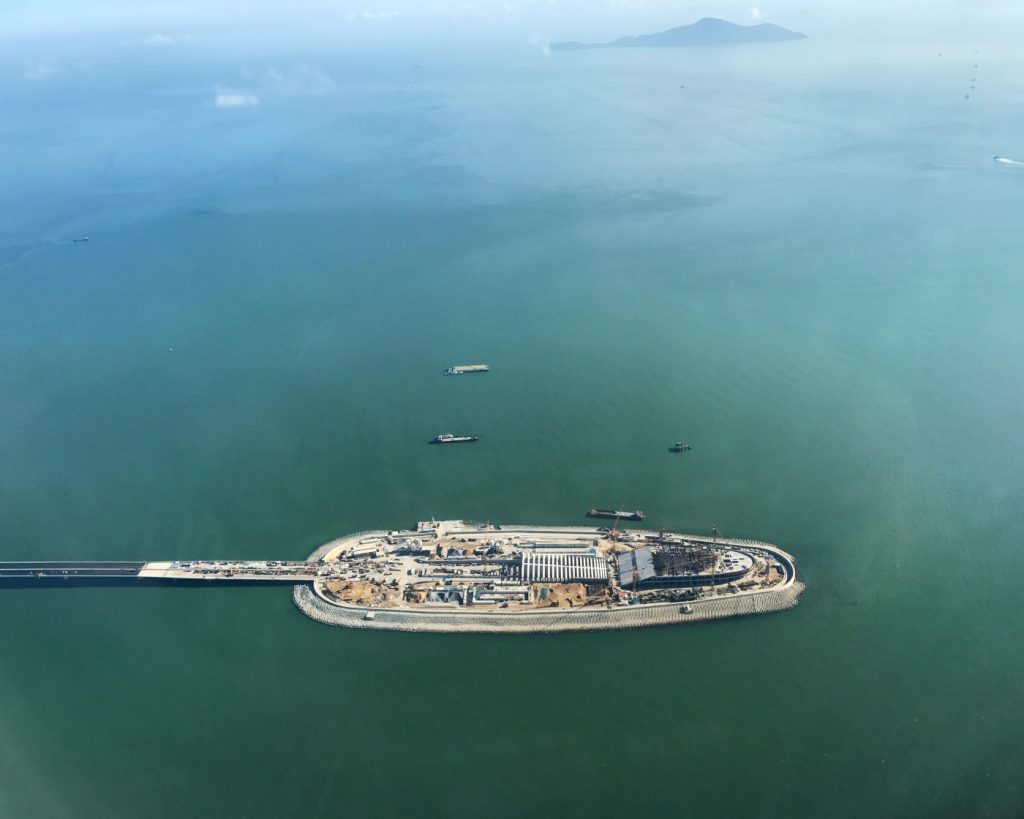 Artificial Island and Tunnel Portal at Lingding Navigation Channel, Pearl River Delta, China, 2017
These improved transport links are part of the Chinese government's wider mission to ensure the 'Greater Bay Area' reaches its full economic potential. Some analysts predict the Greater Bay Area could see its GDP reach US$4.6 trillion by 2030.
Hong Kong Link Road construction, Sha Lo Wan, 2015
Among the many benefits of the project are a dramatic reduction in travel time between the connected areas. Thanks to the 55-kilometer-long bridge, travel time between Hong Kong and Zhuhai, for example, will fall from three hours to just 30 minutes.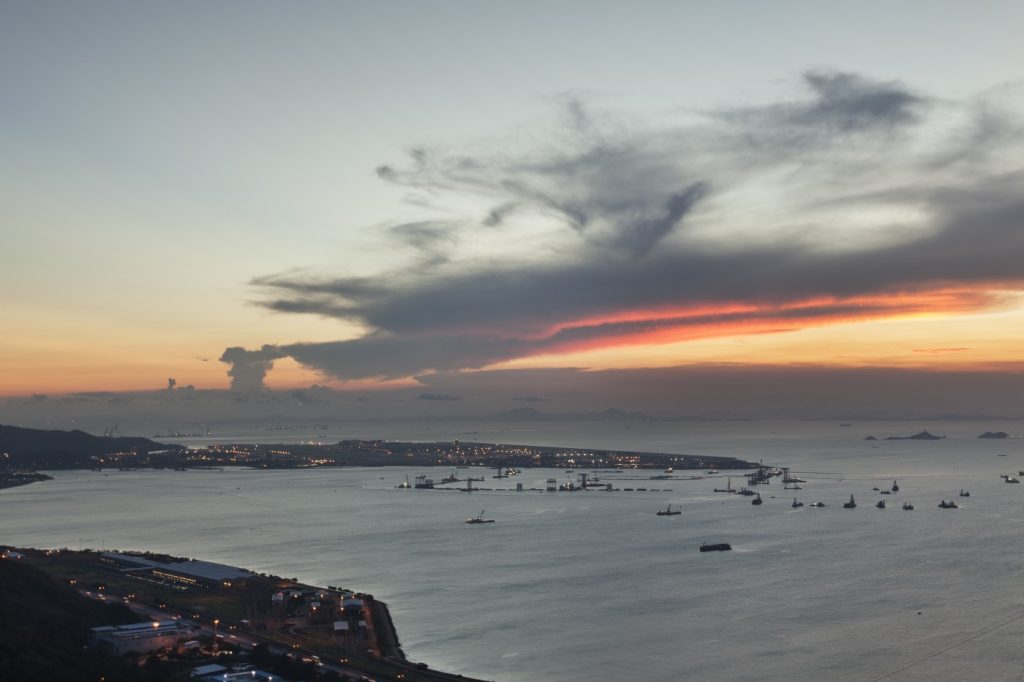 Reclamation for the Border Crossing Facility, Chek Lap Kok, 2013
The roots of the project stretch back to 1983, when a proposal was first put forward by Sir Gordon Wu of Hopewell Holdings. The HZMB will ultimately form part of China's planned national highway network – joining the eastern and western parts of the Pearl River.
CDC have been involved on the Hong Kong portion of the project since 2014, acting as Contract Advisors to one of the joint ventures during the construction phase. This role has involved setting up commercial systems and managing contractual and commercial risk.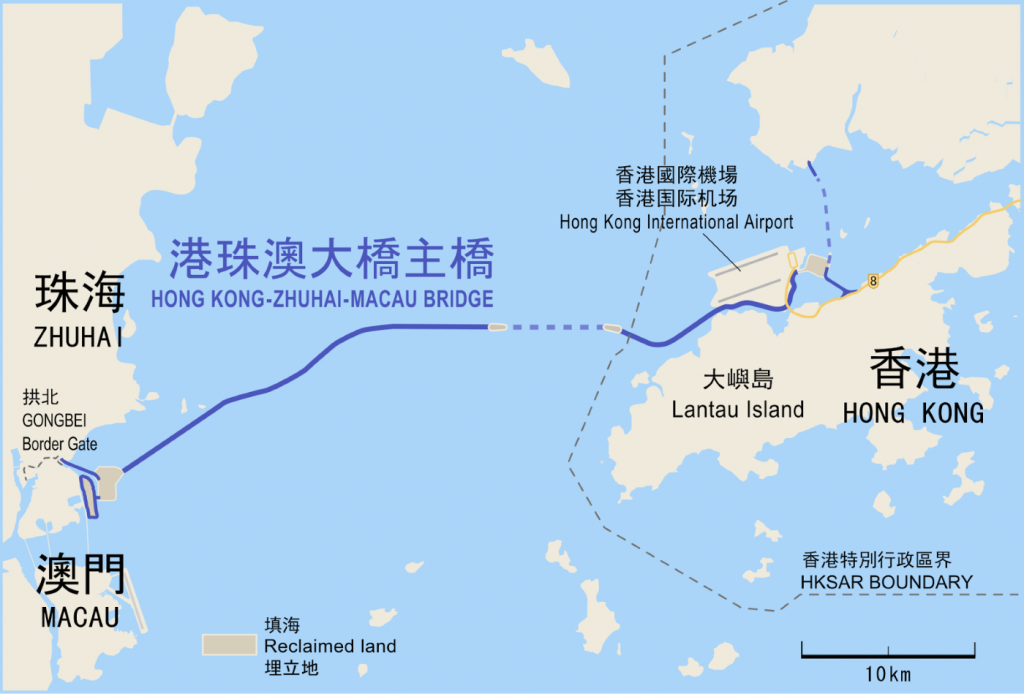 Bridge facts:
HZMB is 55 kilometres long, the longest structure of its kind in the world
Taking six years of preparation and eight years of building, the bridge is designed to last for more than 120 years
420,000 metric tons of steel have been used for the project
The bridge consists of a 22.9km main bridge, a 6.7km tunnel and the construction of two artificial islands
The main bridge section contains three cable-stayed spans between 260 and 460 metres long
Reclaimed island will house a purpose built border crossing facility and transport interchange

The Border Crossing Facility for the new Hong Kong – Macau – Zhuhai Bridge, Lantau, Hong Kong