Bridging the Cultural Divide – Hong Kong's ambitious cultural plans for West Kowloon taking shape
Aerial View of the M+ Museum and the tip of the West Kowloon Cultural District
Among these large-scale logistical and infrastructure developments, it's easy to overlook some of the significant cultural projects currently underway in Hong Kong. The most high profile of these is the ongoing West Kowloon Cultural District development.
The project was a response to a survey undertaken in the 1990s by the Hong Kong Tourism Board, in which visitors cited a lack of cultural opportunities in the region. To address these concerns, government officials suggested the creation of the West Kowloon Cultural District – designating it as a potential hub for culture and art in Asia.
Contract Dispute Consultants have already been involved in the project, acting as contract advisors to one of the major specialist contractors during the initial construction phase, managing contractual and commercial risk and drafting initial claim documents.
OVERVIEW
Overseen by the West Kowloon Cultural District Authority (WKCD), the district will ultimately stretch across 40 hectares of reclaimed land west of Yau Ma Tei. Upon completion it will be one of the largest cultural projects in the world. Originally costed at HK$21.6 billion, recent government estimates edge over HK$29 billion.
Its features will include a new museum of visual culture, several theatres, concert halls and a mixture of performance areas and exhibitions spaces. Among the art venues, the site will have 23 hectares of public open space and a two-kilometre waterfront.
Due to the sheer size of the project, the district will be built in phases with construction officially starting in 2013. Some venues, such as the M+ Pavilion have already opened (2016), but the full project is currently estimated to be finished by 2026.
Below is a selection of some of the most significant landmarks that will make up the cultural quarter.
M+ MUSEUM
Currently under construction and penciled in for opening in 2019, the M+ Museum will be Hong Kong's new museum of visual culture. Once finished, it will be one of the largest museums of modern and contemporary visual culture in the world.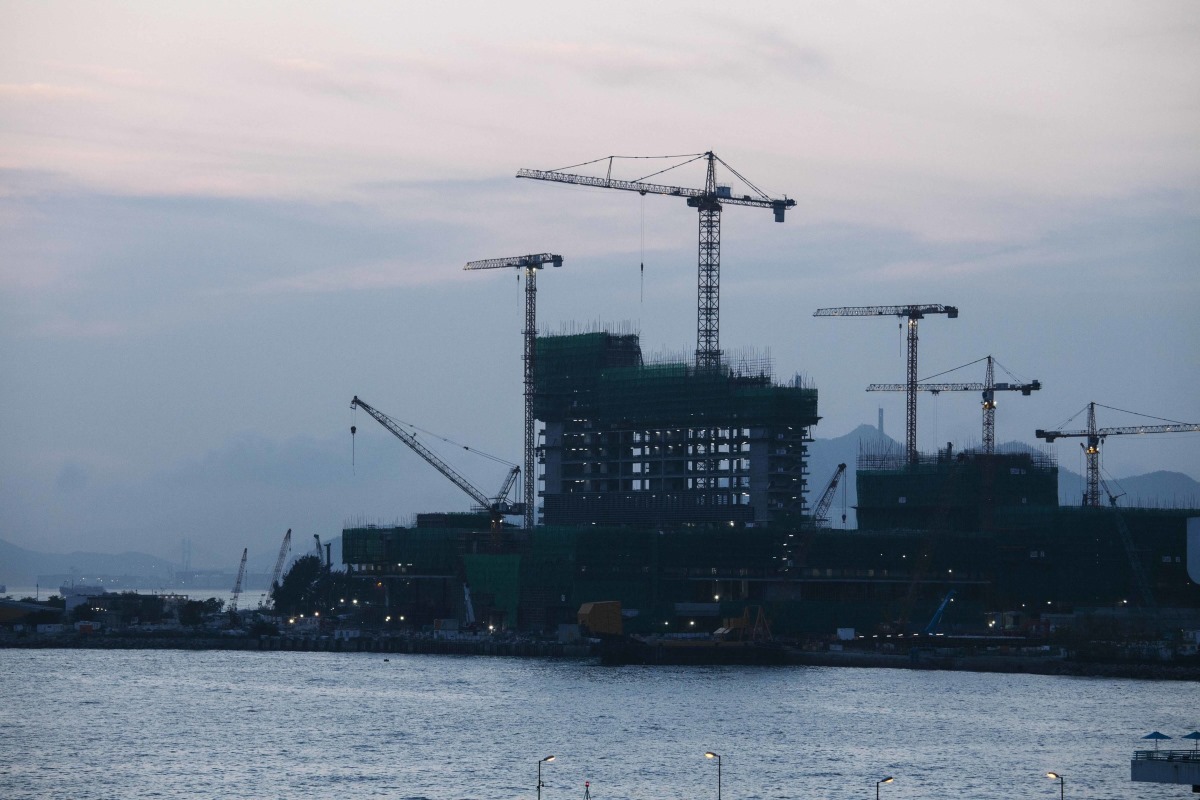 M+ Museum under construction, May 2018
The M+ Museum will contain three cinemas, a lecture theatre, a learning centre, museum shop, 17,000 square metres of exhibition space, performance areas, cafes, public roof terrace and a mediatheque.
LYRIC THEATRE COMPLEX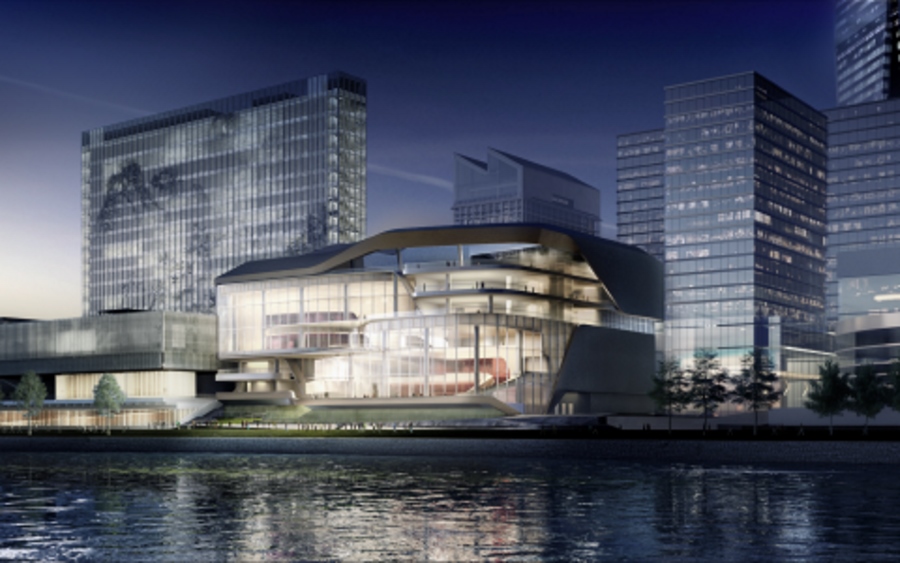 Due to open in 2021, the Lyric Theatre Complex is designed to host dance and theatre from Hong Kong and around the world.
Located on the waterfront, it will hold a 1,450 seat theatre, a 600 seat studio theatre and a 270 seat theatre. Additionally, the venue will also include eight dance and rehearsal studios, a large rehearsal hall, several restaurants, roof garden and an internal walkway leading to the external Artist Square. The contract for the basement construction has recently been awarded.
ART PARK
Already partially open, the Art Park and waterfront promenade is the "green heart of the cultural district". Covering 23 hectares, the Art Park is a mixture of gardens, trees and plants as well as open lawn spaces and public performance areas, populated with art installations and exhibits.
At the centre of the Art Park will be 'Freespace'. Freespace is an area designated for the public to "freely explore" a range of artistic experiences. It will include a black box theatre (able to accommodate up to 900 people); a foyer where live music will be held; a bar and cafe and multi-purpose function hall. The area also has space for an outdoor stage which, for major events, can hold up to 10,000 spectators. Freespace is due to open in 2019.
XIQU CENTRE
The Xiqu Centre is built primarily for xiqu performances (traditional Chinese opera), but will also be a centre of excellence for the production, education and research of this unique art form.
The centre incorporates a 1,050 seat theatre (suspended above ground), 200 seat 'tea house' theatre, dining and retail facilities and a large atrium which will also house performances and exhibitions. In addition the venue will have significant rehearsal and educational space. The imposing external facade of the building is designed to resemble a Chinese lantern.
With construction close to completion, it is expected to open in late 2018.
HONG KONG PALACE MUSEUM
The Hong Kong Palace Museum is part of Hong Kong's mission to position the city as a "leading cultural metropolis".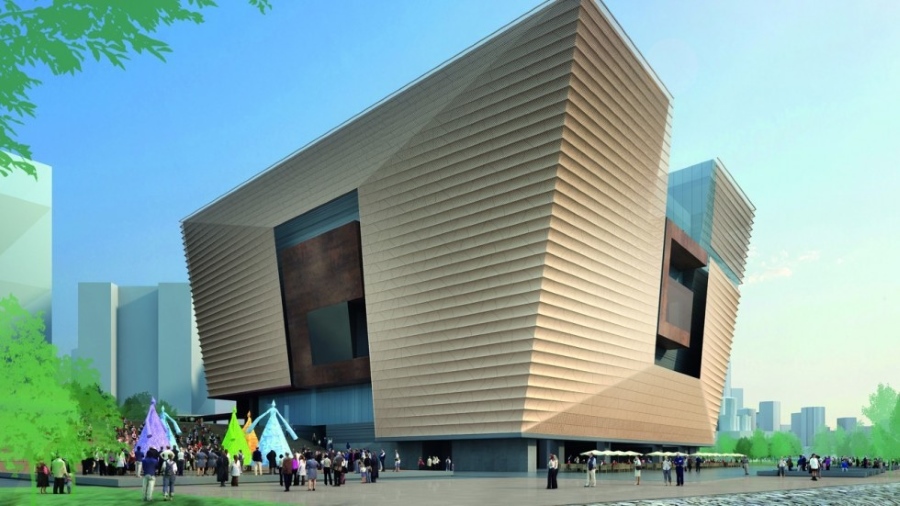 The museum will display artifacts of Chinese art and culture form the imperial collection of the Palace Museum. The venue itself will have 7,600 square metres of gallery space, a 400 seat lecture theatre, restaurant, shop and activity rooms.
The museum is set to open its doors in 2022.