Samuel de Champlain Bridge, Montreal, Canada
3.4-kilometre bridge over the St. Lawrence River
Client: SNC Lavalin
Value: CAD$4.4 billion / US$3.34 billion
The Champlain Bridge in Montreal is a signature crossing over the Saint Lawrence River and was constructed to a tight timeframe to urgently replace the existing river crossing which had exceeeded its design life. The project comprised:
3.4-kilometre Champlain Bridge over the St. Lawrence River with three lanes in each direction, plus a central deck for public transit, as well as a path for cyclists and pedestrians 

A new 470-metre bridge for L'Île-des-Sœurs

The widening of Highway 15 between the Atwater interchange and the new bridge

Improvement of the ramps leading from Highways 132 and 10 on the South Shore to the bridge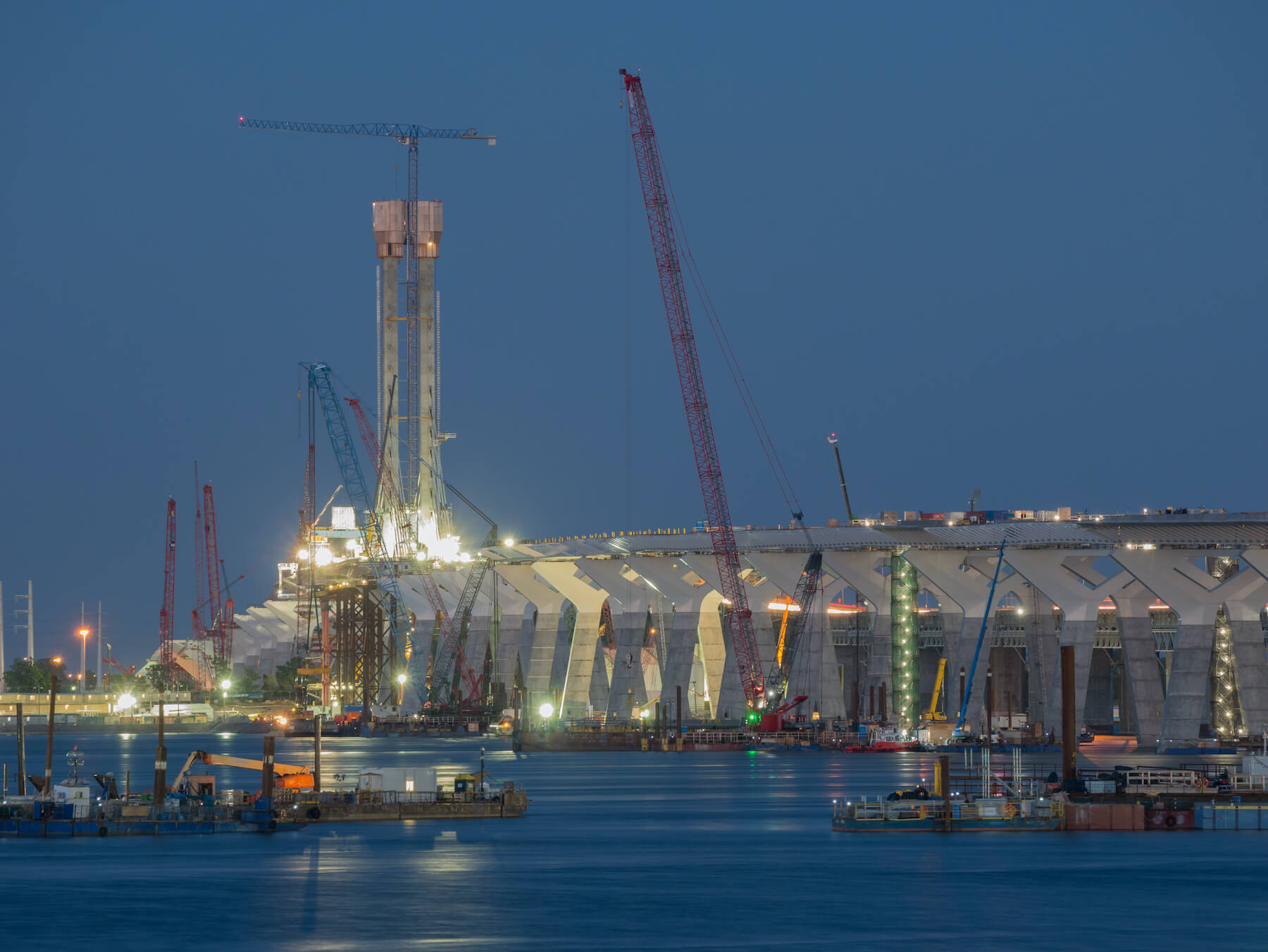 The Samuel de Champlain Bridge under construction
To achieve the short programme and deal with the severe Canadian winter, a high degree of modular construction and off-site fabrication was employed. CDC undertook a commercial claims review of the existing recovery strategy and advised the senior management on options to improve the project commercial position.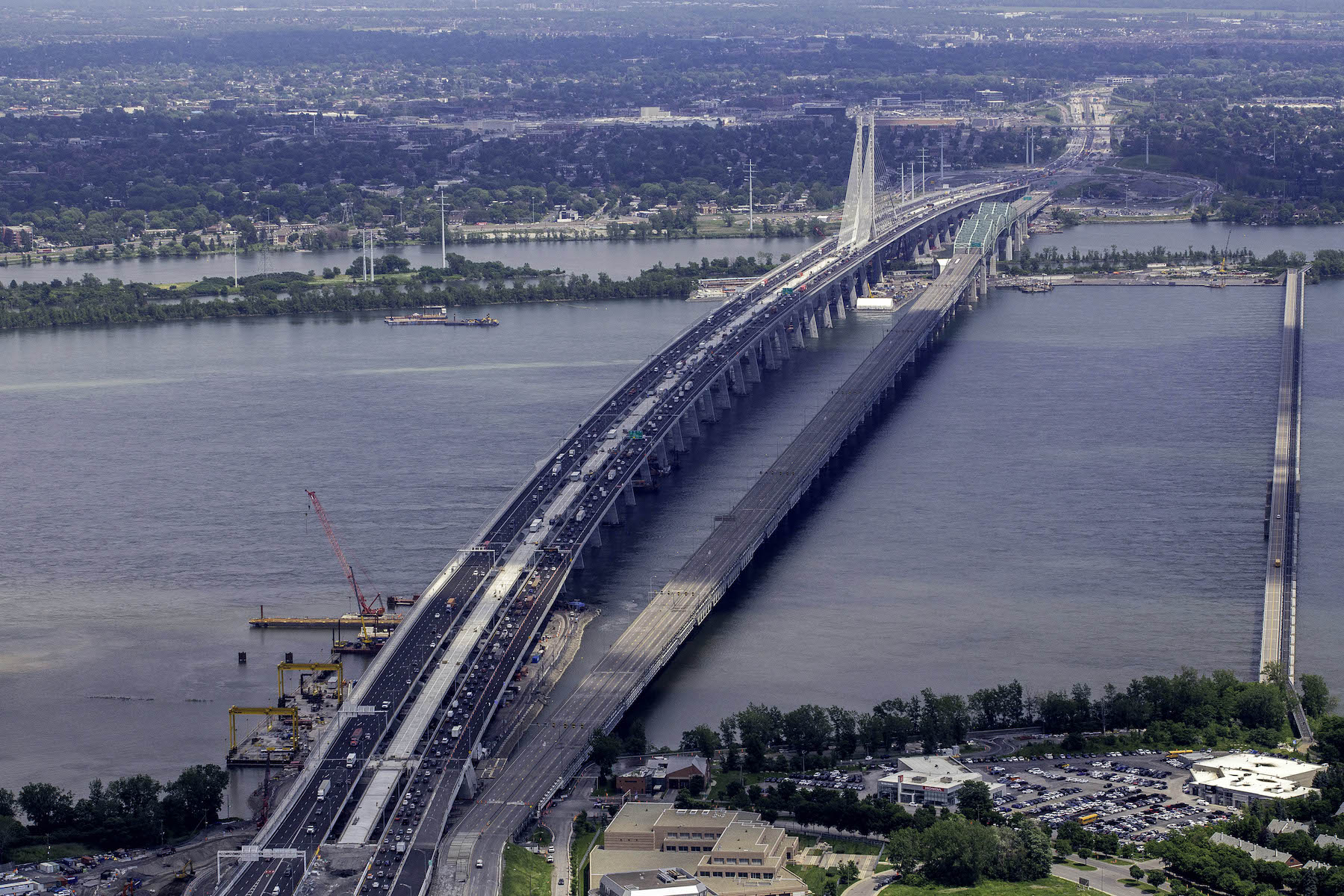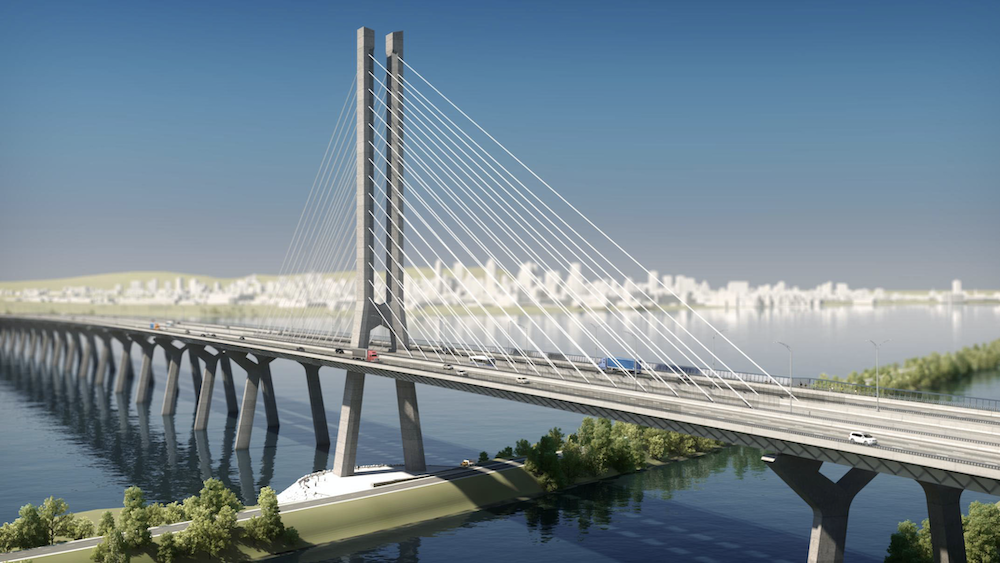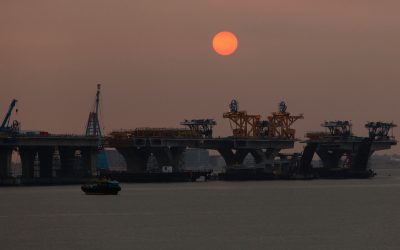 The Hong Kong Macau Zhuhai Bridge project is a 55km long bridge and tunnel system across the Pearl River Estuary. The Hong Kong Passenger Crossing Boundary Facility is situated on a reclaimed island on the north coast of Lantau.
read more