Construction round-up: latest industry news from Hong Kong and Asia
THE LATEST NEWS IN CONSTRUCTION FROM HONG KONG
Skycity airport retail complex set for HK$20 billion investment
Major news relating to Hong Kong International Airport's Skycity project was announced in May by New World Development (NWD).
The developer, through its subsidiary Roxy, is set to inject HK$20 billion (US$2.55 billion) into Skycity – the 25 hectare space a short stroll from the airport that will feature office towers, dining space, retail complexes, hotels and entertainment facilities.
Source: https://www.skycityhongkong.com/en
NWD will build a 350,000 square metre retail complex at Skycity, that will also encompass high-tech entertainment and extensive dining outlets. Work is set to begin in 2023 and finish in 2027. Once completed, NWD claims it will be the largest commercial-entertainment hub in Hong Kong.
The complex, which will connect to the Hong-Kong-Zhuhai-Macau Bridge, is set to benefit from the projected 100 million people that will use Hong Kong International Airport by 2030.
For more information on the various projects involving Hong Kong International Airport you can visit our dedicated article on the topic here.
Malaysia puts plans for high-speed rail connection to Singapore in doubt
Late May saw Malaysia's newly appointed prime minister, Mahathir Mohamad, announce the cancellation of the Kuala Lumpur-Singapore high-speed rail (HSR) project.
The cancellation of the proposed 350km line – which would have cut rail journeys from Kuala Lumpur to Johor Bahru to 99 minutes from the present seven hour travel time – came as a major surprise to the construction and transport markets and followed hot on the heels of what was a shock election result in Malaysia.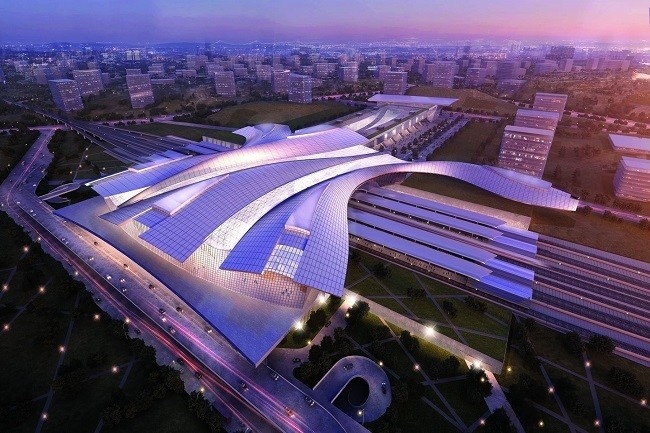 Dr. Mahathir cited costs as the factor for the decision, with construction estimated at MYR 110 billion (US $27 billion). The announced cancellation came just days after Singapore's authorities had issued a series of tenders for the project. As a result of the news, several publicly listed construction companies in Malaysia – and others in related areas – saw their share price fall.
Despite the seeming finality of the initial statement by the prime minister, the government has since shifted position. In a trip to Japan last month, Dr. Mahathir claimed that the project has been postponed, rather than scrapped.
Speaking in Tokyo, Dr. Mahathir said: "In a way, it's postponed. At this moment, we need to re-study and, if we are short of funds, we can delay the implementation of the project or reduce the scope of project.".
It is believed Singaporean authorities may exercise their right to compensation for expenses incurred, should the project being confirmed as cancelled, rather than postponed.
The HSR development was made public in 2010 and construction was originally scheduled to begin in 2013, with the line opening in 2020.
Visitors rush to prison and police station for slice of Hong Kong history
One of Hong Kong's most historic and unusual sites has opened to the public after an extensive renovation. Hong Kong's Central Police Station and Victorian Prison compound has undergone a dramatic HK$3.8 billion conversion into a heritage and contemporary art centre named Tai Kwun. Funded by the Hong Kong Jockey Club's Charities Trust, the 13,6000 square site – encompassing 16 buildings – is the largest project of its kind to date in the city.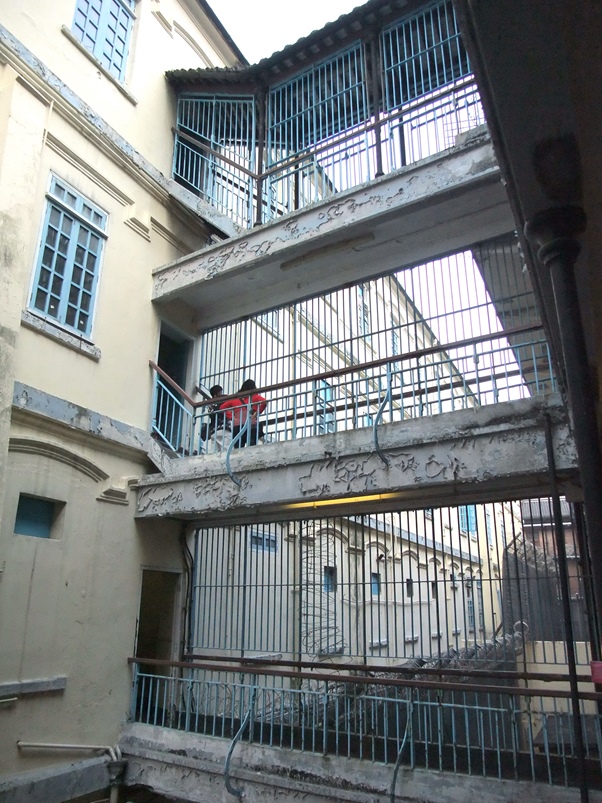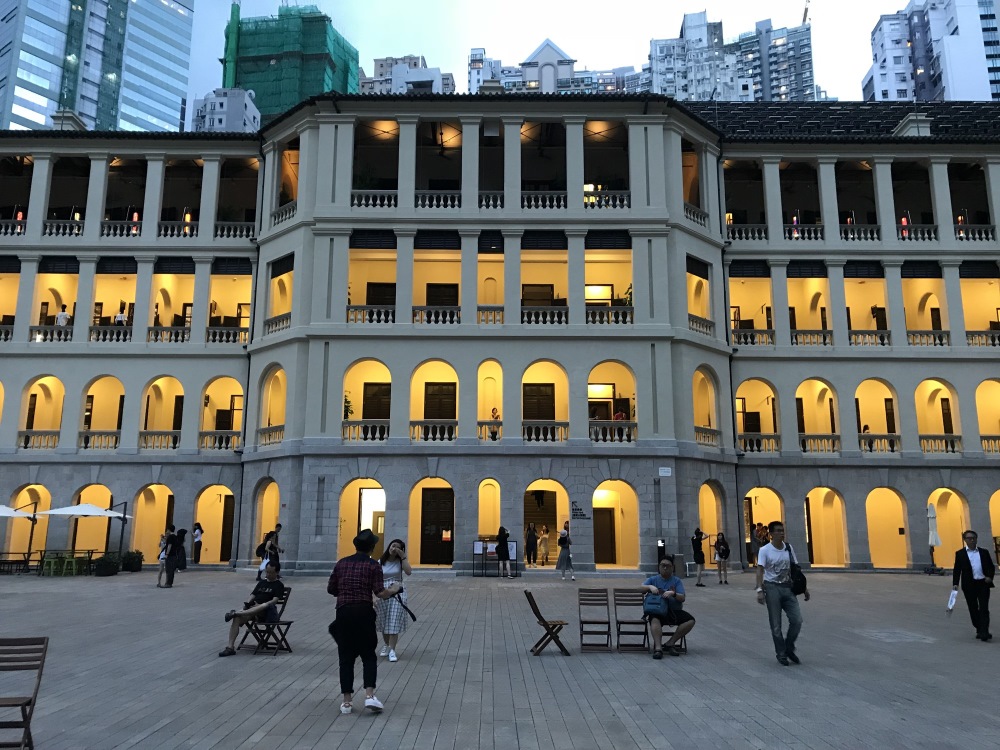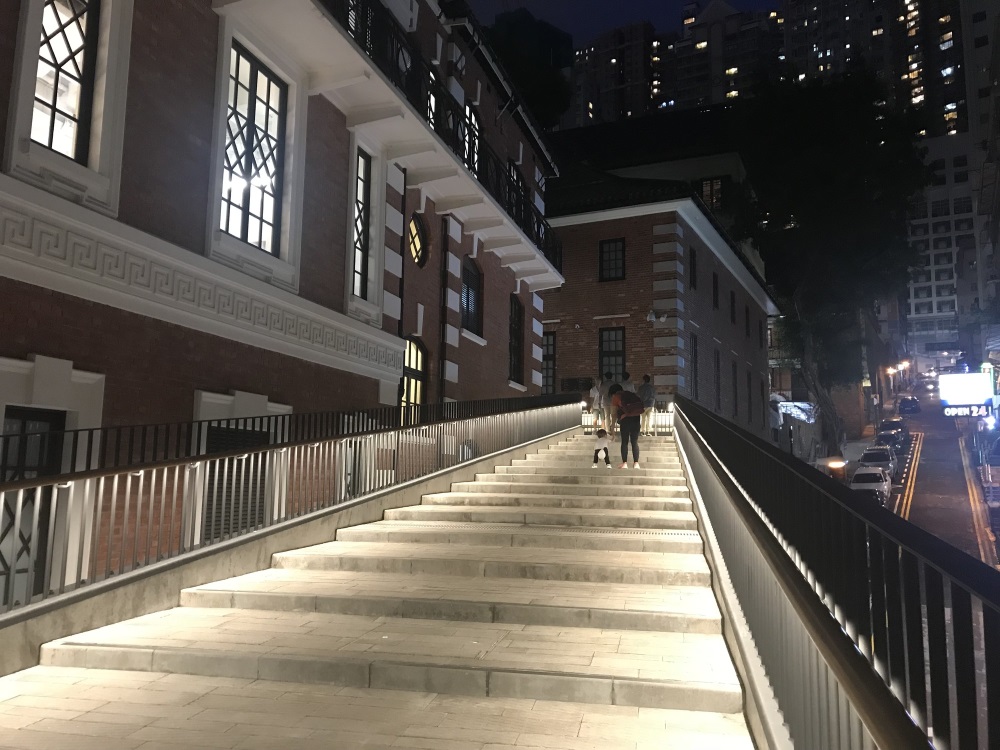 New footbridge connects Tai Kwun with the Central Escalator
A colonial site, dating back over 150 years, its architecture is of huge historical significance as most similar buildings from the era have been demolished or redeveloped.
Tai Kwun incorporates three significant city monuments: the former Central Police Station, the Central Magistracy and the Victoria Prison. As a heritage and arts centre, Tai Kwun will host a mix of permanent and temporary exhibitions on Hong Kong's history, educational facilities, interactive multimedia displays and cultural performances and concerts.
A press release from the Hong Kong Jockey Club's said: "Tai Kwun is a place where the old meets the new and where heritage meets the arts. For over a century and a half, Tai Kwun was closed to most people. Today, it has been transformed into a cultural destination for all to enjoy which will encourage creativity and provide the community and visitors with a vibrant mix of heritage, arts and lifestyle experiences."
2026 deadline set for improved and enlarged hospital facilities
Hong Kong's Chief Secretary, Matthew Cheung Kin-chung, has appealed to lawmakers to rapidly pass a request to boost by 5,000 the number of hospital beds available in Hong Kong, upgrade several hospitals and build a new A&E hospital in Kai Tak.
The South China Morning Post reports that if lawmakers act swiftly on the call from the Chief Secretary, it would see the proposals become reality by 2026. Hong Kong's public hospitals struggle to cope with overwhelming demand and Kin-chung has blogged on the desperate need to address the matter.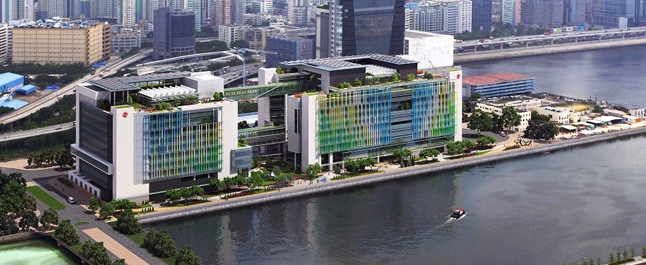 The recently completed Hong Kong Children's Hospital in Kai Tak
The motion is part of an existing HK$200 billion government plan to enhance the city's medical resources. As well as increasing the number of hospital beds, the proposals will see 94 new operating theatres built.
Earlier this year, the government put forward another HK$300 billion plan, earmarked to begin in 2026, to cover hospital development spending.