Construction of Hong Kong's Northern Link Kicks Off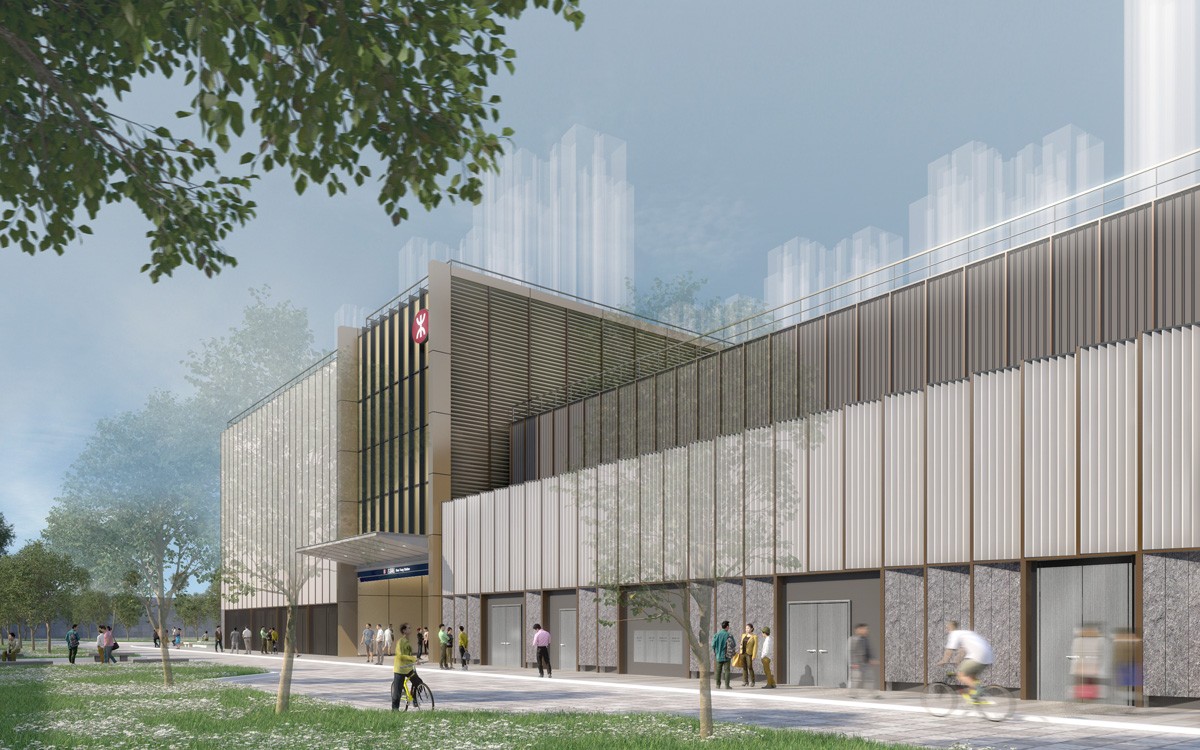 Kwu Tung Station on the Lok Ma Chau spur of the East Rail line will serve the new Kwu Tung North NDA, part of the Hong Kong Government's massive Northern Metropolis mega project. The station and link were first announced in the Railway Development Strategy Document in 2014 (covered in our 2017 article). The project will be technically challenging as it will, for the first time in Hong Kong, involve construction of a station on top of a live railway tunnel. The station box has already been formed as part of the construction works for the original Lok Ma Chau spur line. The works will be undertaken on an NEC4 Option C design and build target cost contract with an activity schedule and target completion is 2027.
Kwu Tun Station will be the Northern interchange for the Northern Link which will run from Kam Sheung Road Station to Kwu Tung with intermediate stations at San Tin, Ngau Tam Mei,  and Au Tau. The scheme will make east west travel across the New Territories much easier.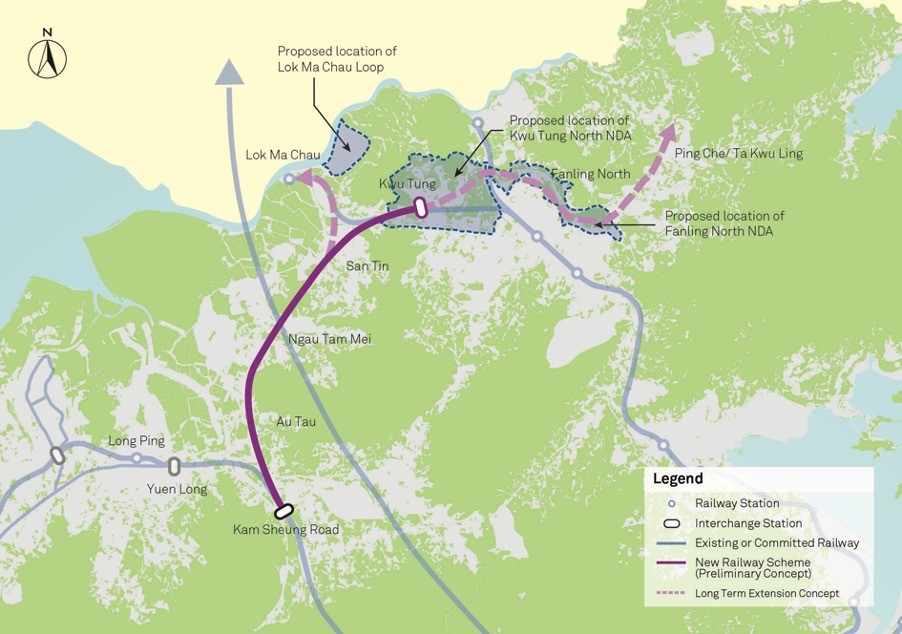 In July 2021 , MTR awarded the second contract for preliminary design and planning for Phase 2 of the Northern Link to Arup Aecom Joint Venture. The package includes the development of the scheme into an engineering design, preparation of the construction programme, gazetting and project cost estimates. Indicative costs for Phase 2 are approximately HK$58 billion with construction expected to commence in 2025 and be complete in 2034. A further eastern extension of the link will create a suburban rail loop around the proposed Fanling and New Territories North New Town. Our earlier article covered the proposed rail links within the Northern Metropolis.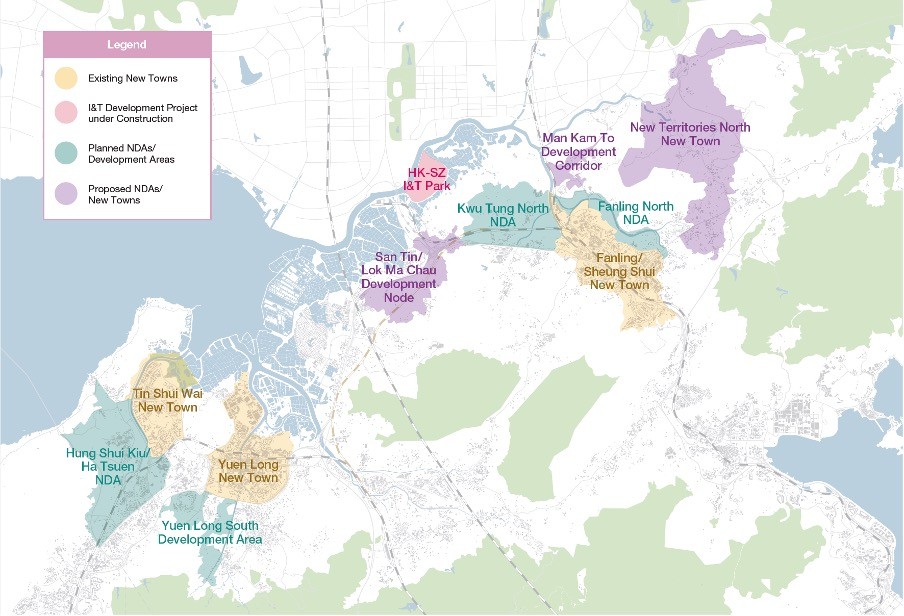 The Northern Link is part of the Northern Metropolis which will comprise the expansion of three existing towns, construction of a new town and four New Development Areas (NDA), into an International Innovation and Technology Hub in close collaboration with Shenzhen, immediately to the North. The Northern Metropolis is projected to increase the residential population in the northern New Territories by over 1.5million and provide about 650,000 jobs, which include some 150,000 Innovation and Technology (I&T) jobs. In terms of infrastructure, the development strategy proposes construction of five completely new railways and additional cross-boundary transport infrastructure between Hong Kong and Shenzhen to link up the multiple towns and NDAs.
The Northern Metropolis is just a part of the massive infrastructure pipeline currently being implemented by Hong Kong, which will herald a golden age of infrastructure and construction.
Contract Dispute Consultants (CDCHK)
CDCHK are Hong Kong's leading claims and contractual consultancy providing support to contractors working on complex infrastructure and building projects worldwide. Recent assignments have included acting for contractors on rail projects in Canada and Hong Kong, cable stayed bridges in the United States, Canada and Hong Kong, power projects in the UK and airport projects.